Profile
Ami Equipments is the official partner of the below mentioned products and have been catering to the needs of home and industrial appliactions.
Kuebler Automation
The Kübler Group belongs today to the leading specialists worldwide in the fields of position and motion sensors, counting and process technology as well as transmission technology. Founded in the year 1960 by Fritz Kübler, the family business is now led by the next generation of the family, his sons Gebhard and Lothar Kübler. Proof of the strong international focus lies in the fact that exports currently account for over 60 percent of turnover, with 8 international group members and distributors in more than 50 countries.
Kübler has grown particularly strongly over the past 10 years and now boasts a turnover in excess of 45 million euro (2011), with many major global customers. Customer focus, flexibility as well as know-how, which has been built up over decades, all form the basis for our broad and innovative range of products. These include individually tailored product and sector solutions, as well as solutions for Functional Safety. Short reaction times, the overriding desire to inspire customers and a very high level of service form additional pillars of the Kübler Group. The strict focus on quality, likewise aligned to sector requirements, ensures outstanding reliability and a long service life for all our products in the field. An additional success factor is the Kaizen culture that focuses on continual improvement.
Sukam
Su-Kam manufactures a wide range of over 200 products; each product has been built on a strong foundation of advanced technology backed by innovation. The vast range of product categories Su-Kam deals in are Simple & High Capacity Inverters and Home, Commercial, Online & Line interactive UPSs catering to capacities up to 500 KVA. The company also specializes in manufacturing Lead Acid, Tubular, SMF, Tall Tubular &Automotive batteries, Battery equalizers, Battery accessories along withDiesel, LPG & CNG Gensets for capacities over 1000 KVA. Products in the newly formed solar range include solar inverters, solar charge controllers,power conditioning units, solar lighting systems etc. All these products cater to a wide range of segments; residential, commercial and industrial applications.
At the time of Su-Kam's inception, the power back up sector in India was completely unorganized. Su-Kam's foray into the sector led to development of products with innovative technologies that were never seen before in the country. These developments changed the face of the industry altogether and developed the markets for other players to follow suit. Some of the innovations from Su-Kam that changed the industry are - India's first ' Sine Wave Inverter' that eliminated the irritating humming sound and ensured high quality power output, India's first 'MOSFET based Inverter' and India's first ever 'Home UPS' that combined the functions of an inverter and UPS and eliminated the use of two systems. Su-Kam was also the brains behind developing India's first ever 'High Capacity UPS' that could run ACs, refrigerators and other heavy load equipment's. It was also the first company to develop India's first 'Plastic Body Inverters'; the product 'Chick' being adjudged as one of the top innovations of the decade!.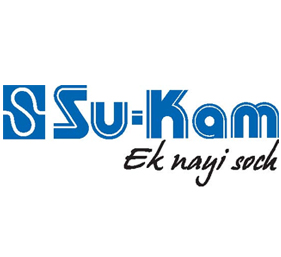 Servomax
SERVOMAX INDIA LIMITED, HYDERABAD, INDIA an ISO 14001:2004 & DIN EN ISO 9001:2008 accredited company, leading manufacturer of Transformers, Voltage stabilizers, energy saving equipment and Isolation transformers in India for the past 32 years. Our products are well appreciated world over and received much recognition for their quality.
Established in 1982 with a corporate objective to provide efficient energy for greener future, SERVOMAX has grown to be one of the country's biggest manufacturers of power saving and power conditioning equipments with the largest satisfied customer base. Dedication to providing environment friendly quality solutions and commitment to delight customers with unique value propositions has helped Servomax to gain customer trust and thereby commercial success.
Servomax has stringent procedures to highest quality products that offer value for money. With proven track record as the most trusted partner and vendor, Servomax is committed to rolling over innovative range of products. A veteran of 28 years of service to the customers pan India,Servomax has an unaudited top line of over INR 650 Crore for the FY 2013-14 with over 800 employees.. It has manufacturing facilities as well as distribution and service Centers across India.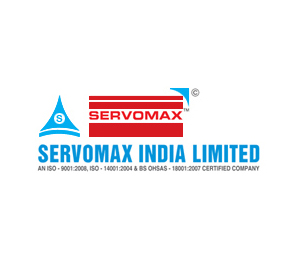 Luminous
Founded in 1988, Luminous Power Technologies (P) Limited today is a leading company with a differentiated portfolio of solutions for packaged power, diversified generation, electrical control & safety and energy optimization.
With over 5000 employees, 8 manufacturing units, 28 sales offices and more than 55000 channel partners; Luminous apart from its dominating position in the domestic market also has a strong foothold worldwide. Awarded with the 'Global Superbrand' status for the year 2011-12 & again in 2013-14, ISO 50001:2011 certification and MNRE:CRISIL recognition, Luminous is passionately committed to bring uninterruptible and alternate power solutions to the customers that makes their life comfortable and efficient.
Borg
BORG has established itself as a leader in its line of businesses and believes in customer centric approach based on the brand promise of 'Power to the People' by connecting the people with technology that offers an empowered and inspired living. Our mission is to create and deliver a life changing experience through integration, inspiration and innovation.!
It holds a rich heritage in Alternative Energy and Smart Grid Technology with global project expertise in North America, Europe, South America, China and SE Asia. Solar PV cells with an annual production capacity of 200MW. We have a current global installed capacity of around 4092MW with the below global market share. Likewise completed several successful tasks in India BORG is today a solar EPC contractor for utility- scale Power farm.
APC
Schneider Electric: Helping you make the most of your energy
Have you ever dreamed of improving your bottom line while consuming less energy and without a power outage? We can help you solve this problem with solutions to make energy safe, reliable, efficient, productive and green from plant to plug.
Safe: protecting you, your customers, your business
Reliable: uninterrupted, ultra-pure power at all time
Efficient: up to 30% energy savings is now available
Productive: simplicity and peace of mind
Green: easy connection for renewable energies
Power Build Batteries
Power Build Batteries Pvt. Ltd. was established in the year 1992. We are the manufacturers of Lead Acid Batteries and Components. We are a registered small scale industry with 150 permanent workers and a floor area of 35000 sq. feet for our manufacturing facility, within this facility all critical components are manufactured with stringent quality measures. We are an ISO 9001&14001 organization.
POWER BUILD was born after establishing the engineering industry by having most of their sales coming from local sales to UPS manufacturers, Solar industries, Electricity boards in various states, and railways. POWER BUILD found that the battery industry can be more better shaped professionally as professionalism is one which everyone in power build strive for within a short span of time, Power build have grown by leaps and bounds and is really proud that we have been serving the Indian Government Departments., and major UPS companies in the country for a decade with our service branches at Calcutta, Jabalpur, Jaipur, Delhi, Mumbai, Assam, Haryana, Kerala, Tamilnadu.